The Roth Show
Wednesday, July 27, 7-8pm ET
Join Dr. Laurie Roth and Susan Murphy Milano for the regular Wednesday crime segment.  Each week the "Annie Oakley of the Airwaves" and the "Jane Wayne of Justice" join their voices together to make some noise about unsolved crimes, missing persons or update previous cases.
Never boring, always a surprise or two, and hitting the air with passion for justice and making things right!
Joining the show is Bob Rahn and Kim Anklin of Management Resources, LTD of NY to present two cold missing persons cases with the hope of making them hot again!  Always looking for clues or tips, the team hopes that with added exposure there will be a break in these cases.
Missing Joseph Helt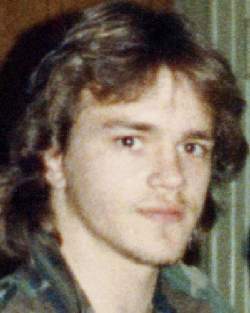 On January 16, 1987, 17-year-old Joseph Helt, ofEllenville,New York, was with friends at the old Mount Cathalia Ski Lodge in Cragsmoor, New York, a popular local party spot. At approximately 3:30 a.m. Joe left in a car with three acquaintances, Kelly Diaz, Wade Marks and John "JP" Laforge.   According to these three, their car got stuck in a ditch on Sam'sPoint Road. Joe got frustrated and left to walk back to Ellenville. Kelly and Wade left about 20 minutes later, walking the same way Joe did. John left 10 minutes after that and walked the short distance back to his home in Cragsmoor. Kelly, Wade and John all made it home safely. But Joe was never seen again.
Now, over 24 years later, Joe's family is still trying to piece together what happened to him that January night. Those efforts are meeting resistance, however. Authorities refuse to release police reports and other documents that are crucial to conducting an independent investigation.
Vernon Cameron Jones: Aspiring Actor Last Seen On New Year's 1993
Vernon Cameron Jones, an aspiring actor who moved to Manhattan after graduating from the University of North Carolina, mysteriously disappeared nearly two decades ago. To this day, detectives, private investigators and his family search desperately for lingering clues that might lead to Vernon's recovery.
Prior to his disappearance, Vernon celebrated New Year's Eve with several of his friends at an East Village apartment. Sometime around 12:30 p.m. on Jan. 1, 1993, Vernon vanished, after supposedly drinking too much and making a mess of the apartment.
While his friends hurried out to purchase paper towels from a nearby bodega, Vernon supposedly wandered off. He hasn't been seen since. During the time of Vernon's disappearance, detectives with the NYPD investigated the case, but discovered nothing that could allude to what may have happened to him.
The search for Vernon continues, headed by his family and a private investigator, Robert Rahn, who decided to take on the case pro-bono. Since Robert's involvement, he has managed to get Vernon into the national DNA database, CODIS, by submitting an old baby tooth Vernon's mother saved.
In addition to Vernon's incorporation into the CODIS, Robert is looking into other possibilities. For example, it's possible Vernon may have been murdered and never identified — at the time of his disappearance Vernon had no identification on him and would have been labeled a "John Doe," had he been discovered dead.